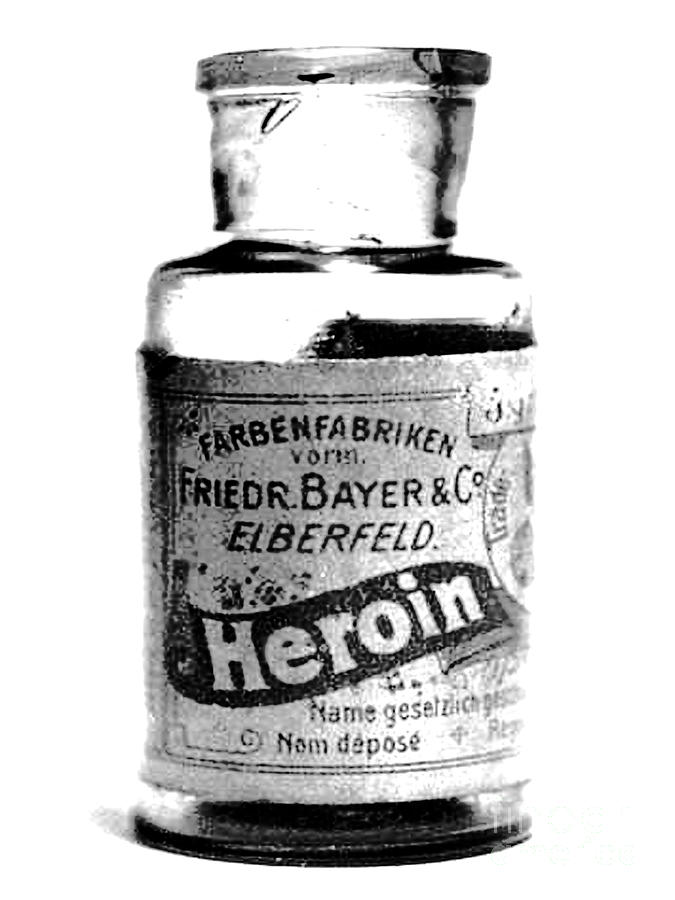 Over-the-counter medicine, 1898.
There are plenty of commercial medicines on the market. Occasionally some medicines will get pulled due to certain side effects that no one saw coming. One of these was developed as a painkiller, initially, known as diamorphine. The English scientist who invented it couldn't find a use for it, but about twenty years later, scientists at the German company Bayer developed diamorphine into a painkiller and cough suppressant, as well as an anti-anxiety drug. Its benefit was that it was less addictive than morphine, which was usually what was used for those maladies (except for suppressing coughs). The drug first hit the market in 1898, under the commercial name Heroin.
This is the same heroin that's such a problem today, but at the time, it was viewed as an effective, over-the-counter medicine. It wasn't until 1914 that the drug was even regulated in the United States. After World War I, as part of the concessions Germany had to make to the Allies, Bayer had to surrender its patents to several of its more successful medicines, including Heroin and Aspirin.
Heroin consumption continued afterward, and concern grew about the drug. Its therapeutic value was called into question, and by the 1930s, nations started to ban it. Small-h heroin is still around, and it's seen as a scourge rather than a boon. Aspirin is still around, too, but Bayer never got its trademark back, so any pharmaceutical company can manufacture the drug.
Available wherever Bayer products were sold. (Some products may be discontinued today.) Order now!